Dr Peter Robert Honey
MBBS (WA) FRACS
Orthopaedic Surgeon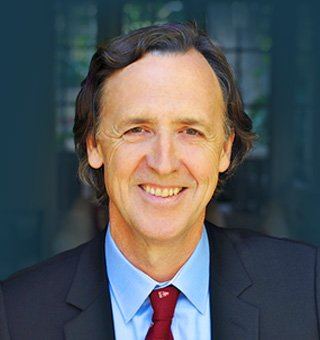 Dr Peter Robert Honey
Dr Peter Honey specialises in adult and paediatric hand and upper limb surgery, and knee surgery.
After completing his orthopaedic training in Perth in 1989, Dr Honey travelled to the USA to undertake further training in Hand and Microsurgery at the University of South Florida (Tampa), and in Shoulder and Sports Injury Surgery at Harvard Medical School (Boston). At the Massachusetts General Hospital he worked with team doctors for the Harvard sporting teams, New England Patriots and the Boston Bruins.
On returning to Perth he established an orthopaedic practice, sharing rooms with Mr's Michael Holt and Peter Woodland. He is a past Head of Department at SCGH and past Chairman of the Western Australian Orthopaedic Association. He has an appointment as Visiting Orthopaedic Surgeon at PMH, specialising in complex upper limb surgery. He also provides orthopaedic services to the Subiaco Football Club.
Dr Honey undertakes the full spectrum of upper limb and knee orthopaedic procedures, not limited to, though including:
Carpal tunnel release, tendinitis surgery, Dupuytren's surgery

Joint replacement surgery of the hand, wrist, elbow, shoulder and knee

Arthroscopic wrist, elbow, shoulder and knee surgery

Treatment of sporting injuries (including knee ligament injuries)
Tommy John Surgery

Treatment of simple and complex upper limb fractures and dislocations

Tendon transfer surgery (L'Episcopo, Eden Lange, transfers for scapular winging)

Correction of congenital deformity (Sprengl's, benign tumours, etc.)
Dr Honey consults at his rooms in Altona Street, West Perth and at PMH. Referral necessary. He can be contacted at his rooms in West Perth, or through the switchboard at the Mount Private or Hollywood Private hospitals in an emergency. Dr Honey is happy to give advice to medical colleagues by telephone.
Cranbrook Primary School
Albany Senior High School
Hampton Senior High School
Undergraduate University of Western Australia
Post Graduate University of South Florida
Harvard Medical School
Medical Board of Western Australia (13 January 1981)
MBBS (WA) 1980
FRACS (Ortho) 1989
VQE 1983(ECFMG No.375-648-3)
Australian Medical Association
Australian Orthopaedic Association
Royal Australasian College of Surgeons
Australian-American Orthopaedic Association
Shoulder and Elbow Society of Australia
Harvard Club
Private Practice
West Perth WA
Senior Consultant
Princess Margaret Hospital
Medical Advisory Committee
Mount Hospital
St John of God Subiaco
Hollywood Private Hospitals
2002 – 2005
Chairman
Australian Orthopaedic Association
Western Australian Branch
1998 – 2001
Head of Orthopaedic Department
Sir Charles Gairdner Hospital
Nedlands Western Australia
1991 – 2002
Orthopaedic Consultant
Sir Charles Gairdner Hospital
Nedlands Western Australia
1990 – 1991
Clinical fellows in Orthopaedic Surgery
Assistant in Orthopaedic Surgery
Massachusetts General Hospital
Boston USA
1990 – 1991
Rowe Shoulder Fellow
Massachusetts General Hospital
July 1989 – June 1990
Hand and Microsurgery Fellow
University of South Florida
January 1989 – June 1989
Senior Orthopaedic Registrar
Fremantle Hospital
1984 – 1988
Orthopaedic Registrar
Rotation through all Perth teaching hospitals
St John of God Specialist Centre, Carine
St John of God Subiaco Cambridge St Wembley
Hollywood Hospital
Mount Private Hospital
Colin Street Day Surgery
Dr Peter Robert Honey
14 Altona Street
West Perth, WA 6005